Four Tips for Promoting Your Book – Author, You Can Do This
Four Tips for Promoting Your Book – Author, You Can Do This
The Second Phase of Writing:
Book Promoting
Congratulations! You've written your novel and you need help promoting your book and market it. But where do you begin? The second phase of writing is book promoting, and it doesn't have to be daunting.
Take it one step at a time. Give yourself time to plan each of the five tips. In fact, it's a good idea to begin promoting your book six months in advance. That will allow you time to schedule events and distribute a copy of your book to contacts – authors, bloggers, marketing specialists, etc. – who agree to read your book and promote it for you.
Promoting your book means finding influencers
Make a list of all the authors, bloggers, and marketing specialists you know (and anyone else you can think of who has a great social media platform). Look up websites that you especially like of other authors in your niche, and contact them.These authors, bloggers, and marketing individuals are your influencers that you want promoting your book. Call them, or send them a pitch about your novel at least six months before the expected date of publication. Ask if they will help you promote your new book, and include your website so that they can direct their readers to order your book. Here are a few suggestions on how they can promote your novel:
book review to be listed on Amazon, Goodreads, blogs, etc. after the book is published
blog post on their website
interview published on their website
promote the book on their social media platforms
Plan a virtual book tour
What is a virtual book tour? It's like going on a tour to promote your book at bookstores and libraries but online.
A virtual book tour can be beneficial in making multiple connections. For example, if you wrote one article introducing your book on a blog that has 500 followers, you now have reached 500 readers. But if you submit an article promoting your book on ten blogs of at least 500 followers, then you've increased the readership to 5,000.
Read the following articles about how to plan a successful book tour:
Participate in book fairs
Join every book fair and festival that you can. Order plenty of books ahead of time. Come up with a creative giveaway to hand to people as they stop by your table.
Judith Briles, in her article, "Sell Your Books at Book Festivals and Craft Fairs," recommends twenty-five things for authors to have in their booths.
Author Elizabeth Pye is participating in the following book fair Saturday, April 28, 2018:
Author Event in Southern California
Norman F. Feldheym Central Library
&
San Bernardino Writers' Group
Presents
Yes, you can!
Write,
Publish, and Market your story!
BOOK FAIR
Saturday, April 28, 2018 — 1:00 – 5:30 PM
555 W 6th St, San Bernardino, CA 92410 – Kellogg
Engage with readers on your social media platforms
Social media platform algorithms are continually changing. Build a relationship with your readers. Find out what they need and want. Engage with them. I've included three websites with informational articles that show how to engage readers:
Authors can easily become overwhelmed at the task of marketing their books. This article has provided only a few suggestions to get you started. Try out the ones you feel comfortable with, and come back and comment on your success.
Again, congratulations on completing your book! 
Wishing you the best in marketing success,
Angela Horn, Guest Author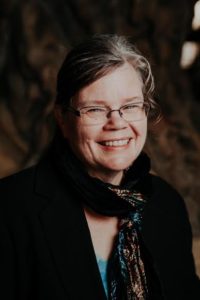 https://www.instagram.com/angelahornwriter/
https://twitter.com/angelamccoyhorn
https://www.facebook.com/angiewriter/
Order Elizabeth Pye's books (click the blue links below):
Follow Elizabeth Pye on Facebook: https://www.facebook.com/lizpyebooks/
Follow Elizabeth Pye on Twitter: https://twitter.com/@ElizabethPye1